Hi there, I'm Sue Rosoff - as Clyde Crashkup would say:
that's rose for rose and off for off, Rose-off.
If you have any questions, feel free to ask.
A bit about me: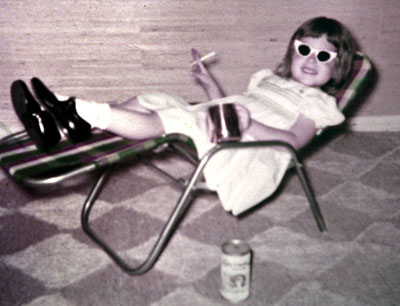 I was born in Hollywood....

and grew up in Pasadena and then Capistrano Beach. I have always been creative and luckily that was and is nurtured by family, teachers and friends. I have tried my hand in a lot of different mediums including painting - but not pictures as much as on old pieces of furniture, weaving on a sort of tapestry loom and papier mache. But the creative medium that has been the most constant in my life is photography.
Education
Master of Arts in Visual Studies/Photography 1985, University of California at Berkeley
University of California Honor Students Society
Thesis topic: A Documentation of the Sport and Culture of Professional Rodeo
Photographic Courses at Orange Coast College, Costa Mesa, CA, 1980, 1981
Secondary Teaching Credential, Art Education/Photography 1978, University of California at Berkeley
Bachelor of Arts - History of Art 1977, University of California at Berkeley
San Clemente High School 1972